AURORA
Biobased Semi-Static Rope
---
Product: AURORA
Diameter: 10.5mm
(Core/Cover): Bio-based Nylon 56 / Bio-based Nylon 56
Standard: EN1891A
---
download
---
We are passionate about the continuous rope development. Environmental protection ropes are not only mean the concept of energy conservation and carbon reduction, but also our ultimate sustainable development goal.
Aurora green line semi-static rope is flexible and lightweight. High tensile strength rope is suitable for technical working, work positioning or rescue.
After being discarded, the rope can be degraded in a short time, reducing the impact on the ecology and pollution to the environment.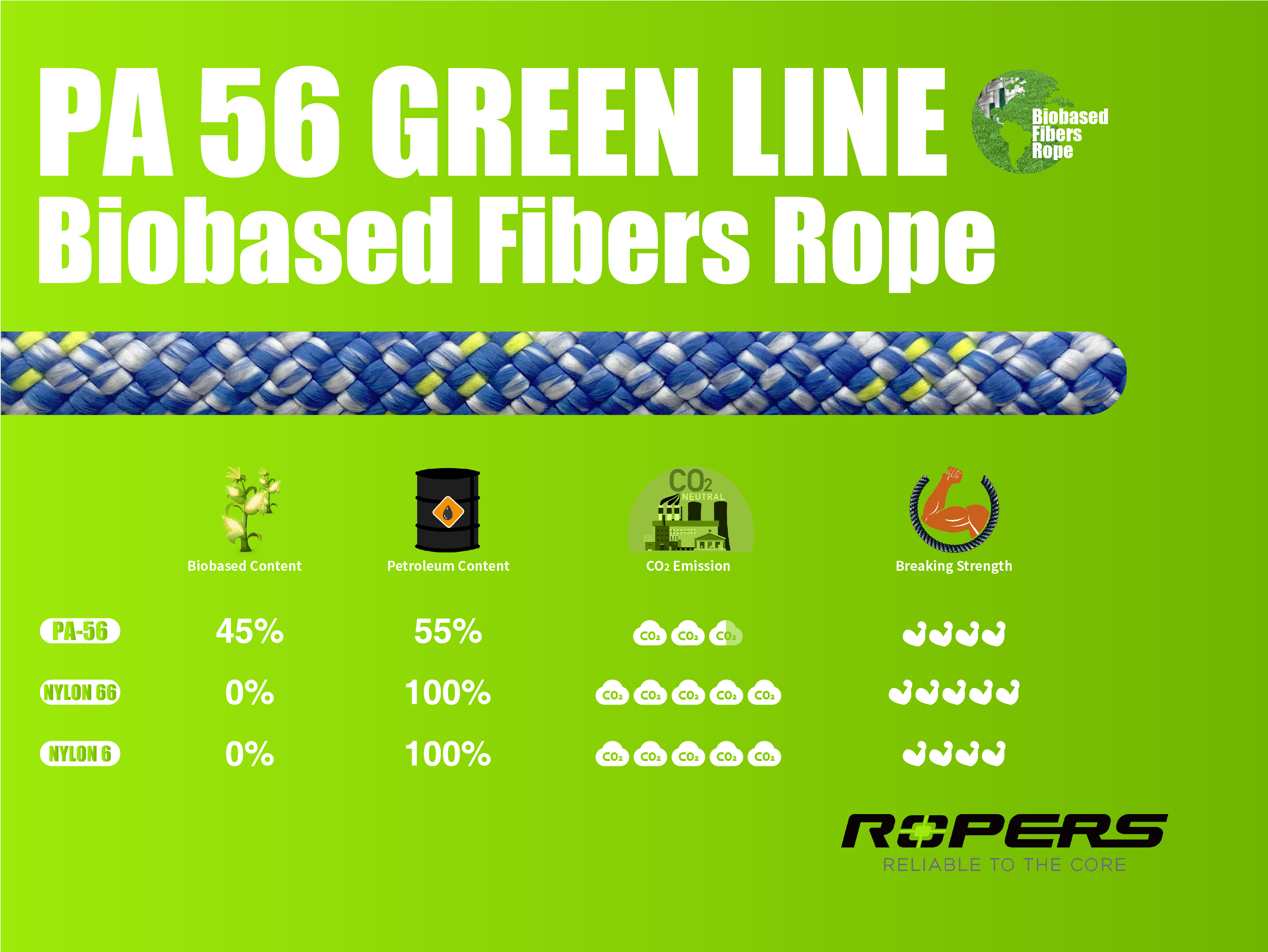 Feature:
45% Renewable Plant
Low Energy Need
Reducing Carbon 45%
Comparable Nylon
Abrasion Resistance
Specification:

---