X21E
Extension Rope
---
Product: X21E
Diameter: 14mm-24mm
Structure: Double Braid
(Core/Cover): Nylon / Polyester
Standard: CI1500-02
---
download
---
X21E Extension Rope as the anchor point applying on the vehicle bumper, so as to obtain a perfect advantage of pulling vehicle and to reduce the pressure of towing that avoid the risks from the process.
Feature:
Durable cover on eye splices, providing excellent wear resistance.
High elongation, good energy absorption and effectively reduce vibration.
Special wear-resistance coating.
Provide a connection making the vehicle more stable.
Application:
Specification: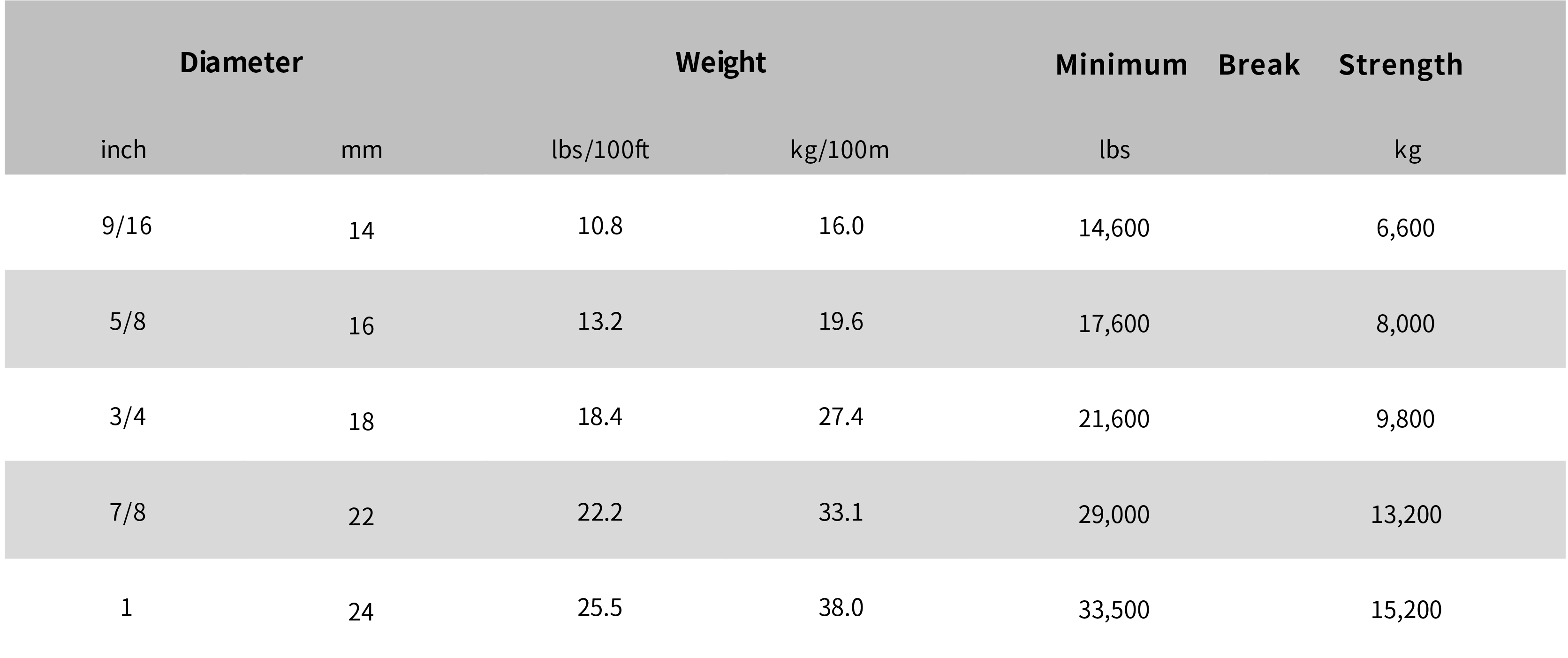 Specifications are for spliced strengths.
Custom size and length available by request.
---