OPTIMA 3X
Off Road Soft Shackle
---
Product: OPTIMA 3X
Structure: 12-Strand
(Core/Cover): UHMWPE / Polyester
Standard: OPTIMA 3X
---
download
---
High-performance soft shackles made of ultra-high molecular weight polyethylene (UHMWPE). An excellent alternative to standard steel shackles. The shackles are stronger than traditional shackles which is lighter, easier to handle and safer to use in most situations.
Ropers shackle has a braided polyester jacket which is also coated. This feature extends the life and adds more protection.

Feature:

UHMWPE rope for superior strength
Heavy duty chafe protection
Light weight
Cut resistance
Durable
Easy to use
Application:
SPECIFICATION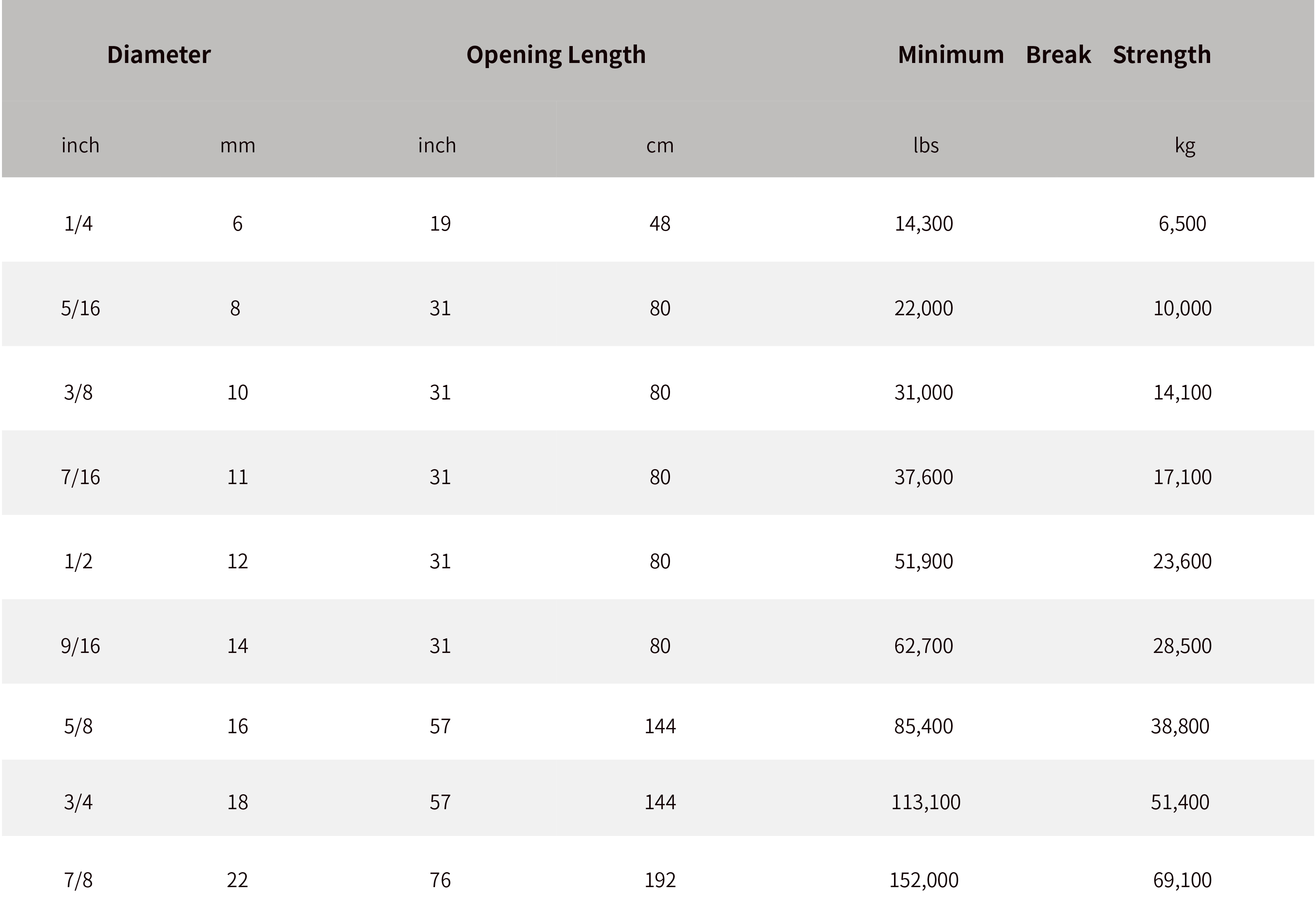 Specifications are for spliced strengths.
Custom size and length available by request.
The benefit of soft shackle

1)Safer alternative
Optima Soft shackle is used as a safe and reliable alternative to metal shackles in a variety of applications. Unlike metal shackles, which are heavy and can cause damage to surfaces or injury to personnel if they come loose, soft shackles are made of lightweight, high-strength synthetic fibers.
2)Flexible operation
Soft shackles are designed to be easy to handle and can be quickly and easily secured or released with a simple pull of the tail. They are ideal for use in applications where a strong and secure connection is needed, such as in rigging, lifting, and mooring operations.
3)Better design
Soft shackles come in a variety of sizes and styles, including looped ends, eye splices, and toggle ends. They can be used with a variety of rigging hardware, including blocks, pulleys, and cleats. Soft shackles are highly resistant to abrasion, UV light, and chemicals, making them ideal for use in harsh marine and industrial environments.
Overall, soft shackles offer a safe, reliable, and easy-to-use alternative to traditional metal shackles, and are becoming increasingly popular in a wide range of applications.
Abrasion protection
The service life and safety of ropes are closely related to the wear protection of ropes.
Abrasion is one of the biggest culprits of line damage. Wear can be divided into two types: internal wear caused by relative movement of internal and external yarns; And external wear caused by contact with external surfaces, such as friction on rollers and chocks.
When the rope without any protection moving over a rough surface, it's easy to see when the external strands are abraded by a rough surface. The external friction will also cause the relative movement between the external fiber and the internal fiber, which will aggravate the wear. The external friction is limited to the protective sleeve through wear protection, which also greatly reduces or eliminates the internal wear of fibers.
---